Difference between revisions of "Main Page"
From KitwarePublic
Jump to navigation
Jump to search
Line 1:
Line 1:

Wiki software successfully installed.

[:.]

 

the . . and configuration.

Please see [http://meta.wikipedia.org/wiki/MediaWiki_i18n documentation on customizing the interface]

and the [http://meta.wikipedia.org/wiki/MediaWiki_User%27s_Guide User's Guide] for usage and configuration help.

 

 

Test

 

 

Here
---
Revision as of 14:37, 30 June 2004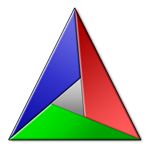 CMake is the cross-platform, open-source make system. CMake is used to control the software compilation process using simple platform and compiler independent configuration files. CMake generates native makefiles and workspaces that can be used in the compiler environment of your choice. CMake is quite sophisticated: it is possible to support complex environments requiring system configuration, pre-processor generation, code generation, and template instantiation. Please go here to learn more about CMake.